Fa la la la laaaa.
Let's stop right there. It's not the most wonderful time of the year. It's October. But when it comes to PPC and Google Ads, this is the time of year to get your ducks in a row. The next quarter is the biggest season for e-comm businesses with the likes of Halloween, Black Friday, Cyber Monday and Christmas being so close. Bear in mind the continued issues with driver shortages and talks of potential shortages in food, toys and even artificial Christmas trees, demand is going to be high.
What can you do to get ahead? Head of PPC, Dave Karellen, explains all.
What are seasonality adjustments?
Seasonal adjustments is an advanced tool within Google Ads that can be used to inform Smart Bidding of expected changes in conversion rates for future events, like promotions and sales. In this case, for the upcoming holiday period.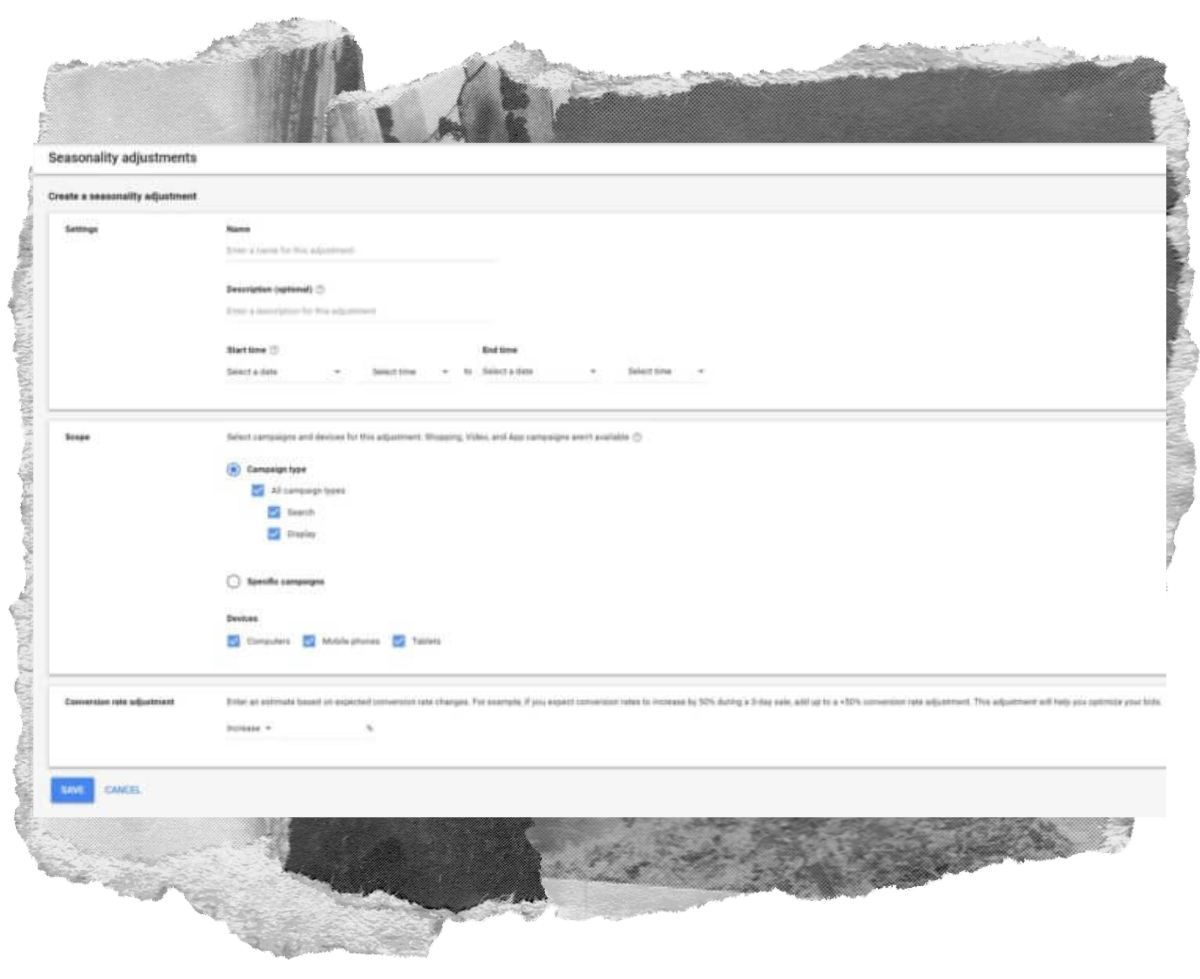 Check your seasonality adjustments
We know that seasonality adjustments already exist, but did you know just how they work and why you need them? Last year the adjustments worked extremely well for us at Dark Horse.
By using seasonality adjustments, we could ensure that everything was pushed exactly when it should have been, and also, we didn't have a tapering down effect afterwards. Instead, the campaign would just cut off exactly when needed. You don't want to be spending lots of money when ramping down from Halloween products come Nov 1st. This is just as relevant for other holidays or promotions you may run on an annual basis.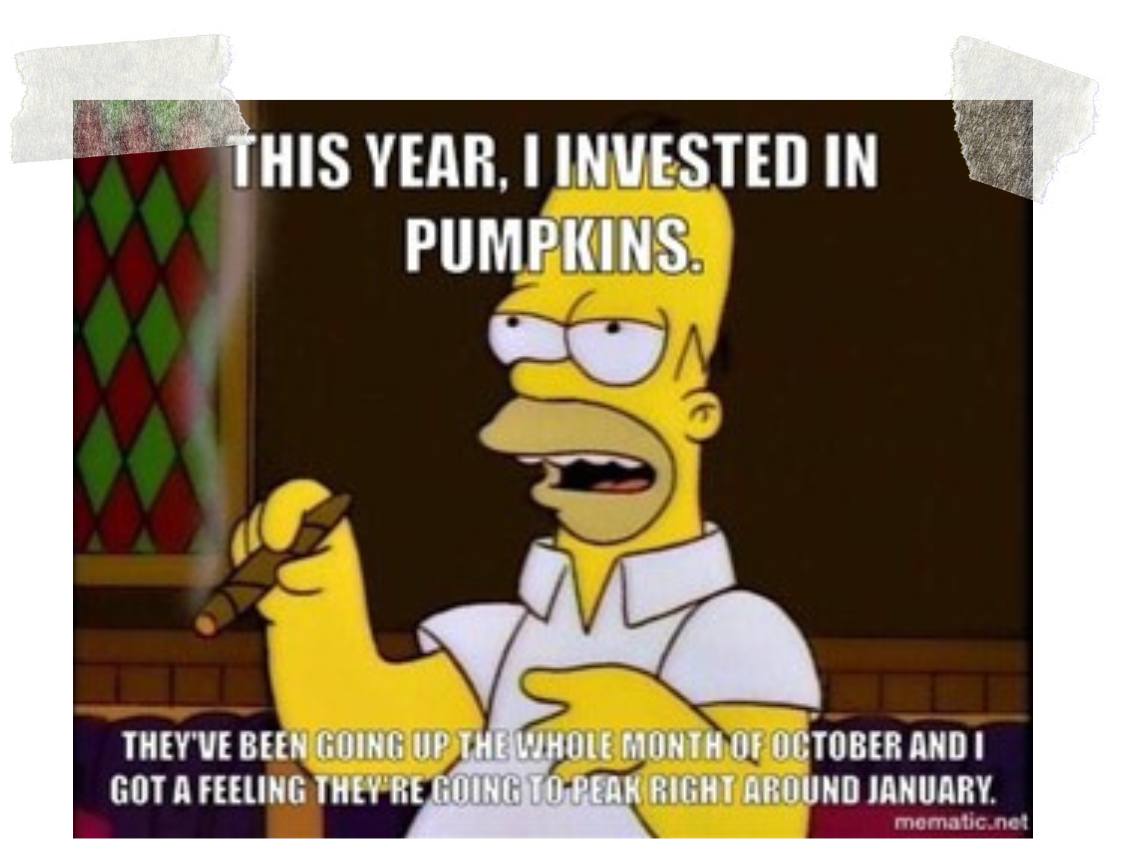 Stock scripts to save your bucks
Stock can be more volatile around the sales and holiday periods. It takes some technical set up, but you'll be thankful in the long run. By making sure you have a script set up you can ensure that as soon as a certain product goes out of stock, the ads stop for it too. You don't want to be wasting budget, at a heightened spend time, on products you don't have.
Value rules in your bid strategy
This is a relatively new feature that Google has snuck into the backend of the interface. Previously, you could set bid modifiers to raise bids for certain devices, locations and audiences. However, this was taken away largely by bid strategies as, in Google's words, "you don't need to worry about it anymore."
This is all well and good for your average day, but customer behaviour changes greatly around holiday periods. For example, mobile conversions tend to spike up more as people are in a hurry to purchase. Google's bidding algorithms are, again, too slow to naturally adapt to these, and before you know it the holiday has passed. You need something to override the system for individual user-based signals in a similar way to seasonality adjustments.
Luckily, this is just what value rules can provide – they are intended for something completely different by Google but can be set up to replicate what you used to be able to do with bid modifiers.
Promotion scheduling for your seasonal ads
This is a basic but very important point. Find out what the offers are as soon as possible and get them built in as promotion extensions, or into the ad copy. More importantly, schedule them correctly to come on and off at the correct times. We've all got better stuff to do at midnight on October 31st than sitting, waiting to take the Halloween ads down.
Use historical data
The general rule for deciding on how much to push during peak holiday periods is to look at what happened the previous year and determine how to scale up on a day-by-day basis with that data. Do yourself a favour and forget all about 2020. Looking at 2020 data to predict anything further is a fool's game. Halloween 2020, remember that? That's the day Boris announced lockdown 2.0. Instead, look at 2019 data, but bear in mind that we've not completely settled into a 'normal' situation yet… 2020 comparisons won't help you, stick to those from 2019.
Every little bid helps
Whether you're looking forward to the festive season or not, now is certainly time to get your act together. Make sure your business is as prepared as it can be. Here are some "Google Ads seasonality adjustment titbits for dummies" for you to use:
Make sure that you are well stocked
Make sure your site is fast – slow site equals less sales
Check your delivery times / dates. Are they achievable? Don't promise something you can't keep
Make sure your product descriptions sell – tap into people's emotions
Give the right discount – ones which are worth making a purchase for
All seems a bit much? Has this all gone over your head? Then speak to an expert today and make sure that your PPC campaigns are ready for the festive rush.